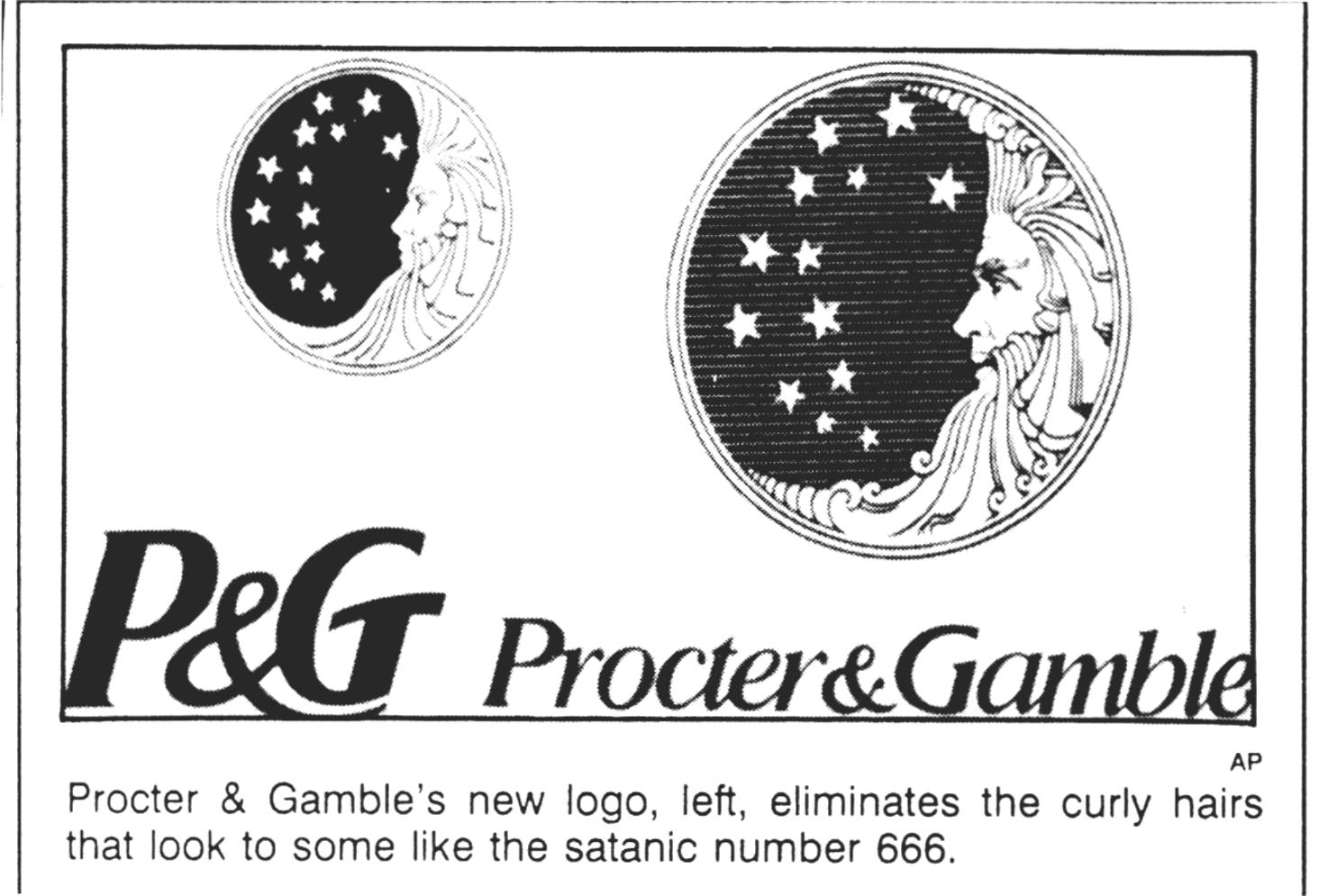 Procter & Gamble alters its controversial logo
Associated Press
CINCINNATI - The Procter & Gamble Co. is redesigning its traditional moon-and-stars symbol that for a decade prompted what the consumer products giant called false rumors linking it with the devil.
The company is also adopting two corporate logos to complement the symbol of a bearded man in a crescent moon surrounded by stars, company spokesman Terry Loftus said.
Stationery, business cards and other materials soon will feature either a script-like "Procter & Gamble" or "P&G," the company said.
The moon and stars will continue to be the company's officially registered trademark, Loftus said. But the company is eliminating curly hairs in the man's beard that look like the number 6. The sixes helped fuel the rumors that P&G supports Satan, since the number 666 is linked with the devil in the Bible book of Revelation.
P&G has filed court lawsuits and issued repeated statements to deny the rumors since they began around 1981.
"The moon and stars remains an important company trademark, and we will continue to use it broadly," Loftus said. Of the new logos, he said, "We were looking to develop corporate identity symbols that would translate to consumers around the world."
Since 1985, Procter & Gamble has gradually removed the moon-and-stars mark from most of the company's products. The symbol probably will be limited to use in buildings and on awards and stationery, P&G said.
P&G managers presented the new logos to the company's board of directors Tuesday. Management is developing guidelines on when to use which symbols.
---
Return to Proctor and Gamble article
Return to Testamony Index
Return to Main Index
Return to Jack's Home page